THE CHALLENGE: The concept of financial literacy is not inculcated in younger children. The result? Kids are becoming more materialistic. They all want the next new shiny thing – be it the new iPad or the Xbox. With a more connected world, where one can get anything they want at the touch of a button, how can we teach kids the value of money and the importance of saving it?
THE SOLUTION: Piggybanks! The Piggybank Project aims to not only teach kids how to save money, but also provides a way for them to actually do it. MoneySmart, a financial guidance organization, and AXA Bank will together launch an integrated campaign.
DIRECT MAIL
A Direct mailer is mailed out to all members of AXA bank with kids aged 5 - 12 years old. From this, kids can create their own piggybank.
App
The Piggybank will be connected to the app where they can Play, learn and save. Save: Create an account and start a wish list. Keep track of what you have and how much more you need to purchase what you want. Play: Fun, interactive games where you learn to stay within budget, match items etc. Learn: Educate yourself on ways to save, how to budget and how to pen a bank account.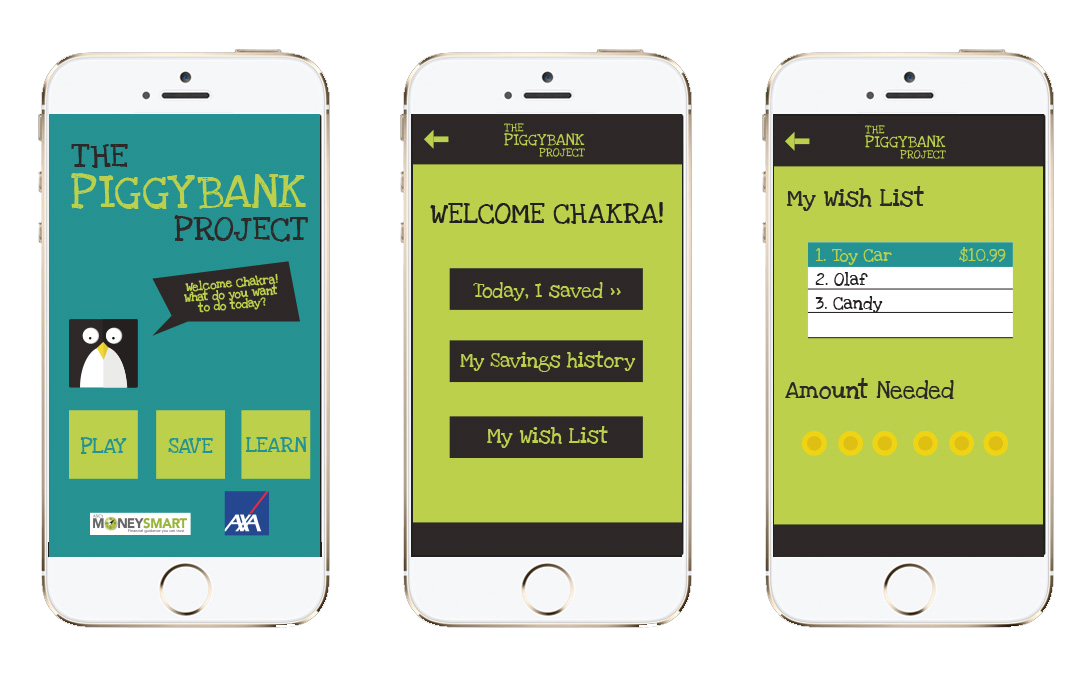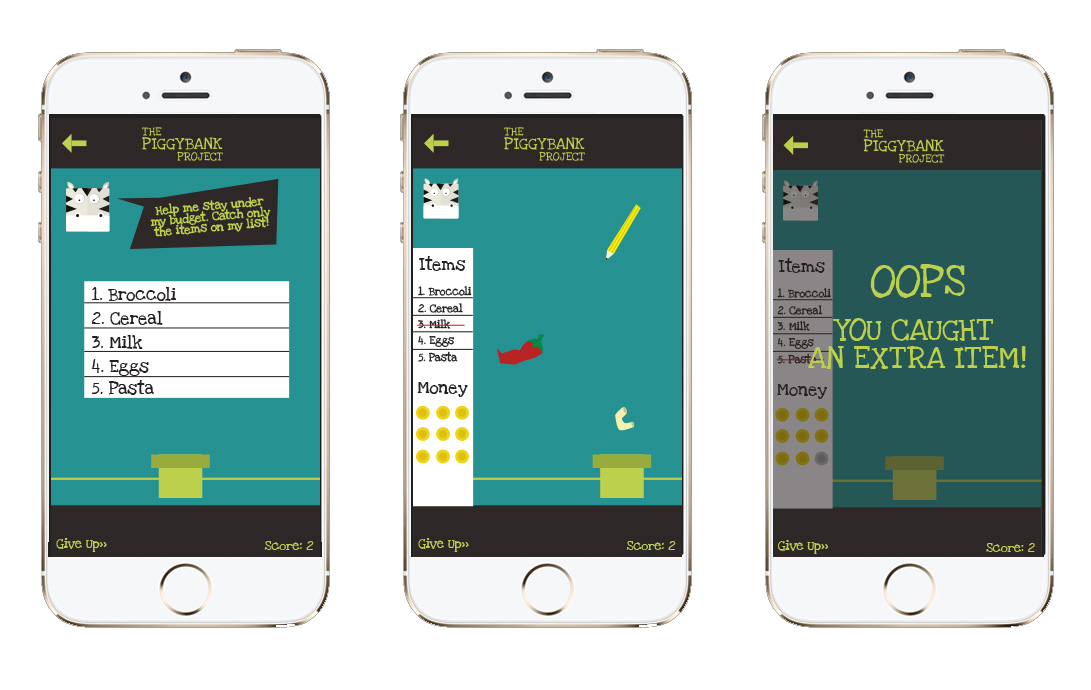 INTERACTIVE BUS SHELTER
The bus shelter will have several of the games from the app and encourages kids to visit AXA bank to get their own piggy bank structure and learn more about managing money on MoneySmart.
AXA BANK CHILD SAVINGS ACCOUNT
AXA Bank will offer owners of the piggybank's to open a child savings account where they can take their savings and put it into their account in the bank.
Credits
Samyu Murali | Role: Art Direction + Design